I know that these days it seems like an unwritten rule that almost every single girly blog must include at least one post about cupcakes. Therefore , I hesitated before taking the decision to create one myself. I simply couldn't resist though , since I've loved , love & will always love cupcakes way too much.


Me and my friend went the other day to our favourite cupcake store in the world ; Hamptons.The thing I love the most about it , is that their baking room has glass walls so everyone that sits around can sit the delicious cupcakes being baked & removed from the oven & all the amazing & colorful toppings being prepared.
She got a peanut butter one & I got an oreo (typical). I just love how it has a whole oreo cookie in it & how the muffin contains little oreo crisps.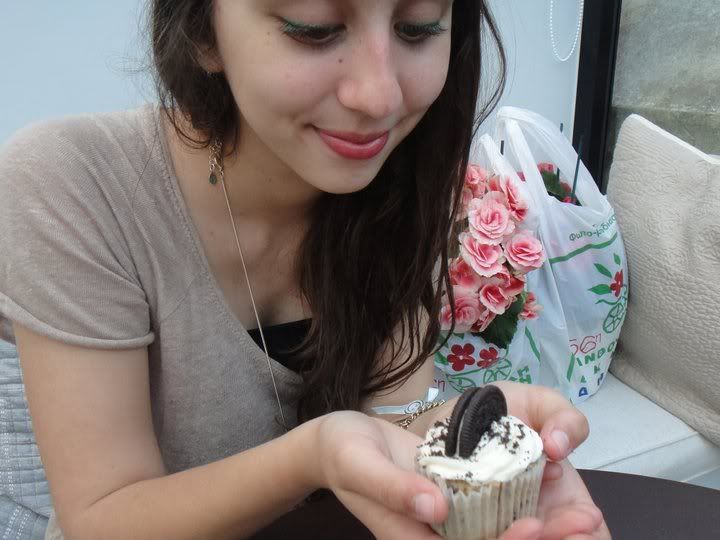 Do you like cupcakes? If so , which type & store is your favo
urite?